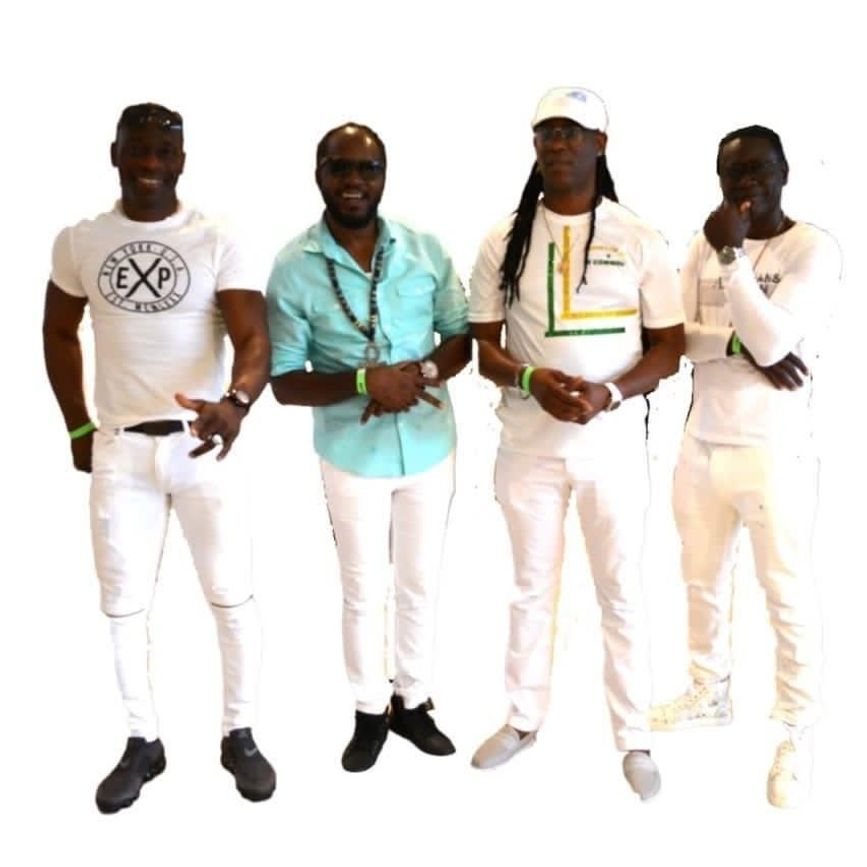 LUST4X4
Musician/Band
Great vocals, smooth harmonies, signature tunes and inspiring melodies all soulfully combine to
make up the group called LUST. Comprising (L)ukie D, Trilla (U), (S)inging Melody and (T)ony
Curtis — the letters of whose names form the acronym, LUST — this quartet has a winning
formula and it's played out in their songs and in their on-stage performances.
With an outstanding repertoire of chart-topping songs, dating back as far as 1998 to the present,
the group has remained resilient and has forced even the most discriminating of music lovers to
pause, listen and appreciate what LUST has to offer.
In 1998, LUST set a new record when they won an astonishing five awards at the Jamaica
Music Industry Awards, including those for Best New Artiste, Best Live Performance (Group)
and Best Vocal Performance (Group). The group also took home two Binns Music Awards.
Having staked their claim on a highly competitive piece of the market, LUST continued to sing
as a group, but with so much talent among them, each member of the group also
simultaneously pursued his individual career, with enviable success. However, in direct
response to the demands of their fans, the four voices that comprise LUST, after a hiatus from
the group, refocused their energies and once again proved their musical mastery.
Not surprisingly, after a period of solo successes, both locally and internationally, in 2008, the
group went back to their winning ways and easily claimed the coveted Song of the Year title
from the Excellence in Music and Entertainment Awards (EME's). Their re-make of the Air
Supply hit, Just As I Am, reminded fans exactly what it was that had endeared them to the
group in the first place — their ability to choose the right song at the right time. The song went
number 1 in the UK and Canada, swept through the Caribbean and remained on Entertainment
Report (ER) Top 20 Reggae charts in Jamaica for 22 weeks. It was definitely the song for all
seasons and the runaway favourite for Song of the Year.
Together, the group LUST is a "dynamic force" as one member puts it, each person bringing his
individual success and experience to benefit the group as a whole.
Lukie D
Born Michael Kennedy in Kingston, Jamaica, he grew up in a musical family. The young Lukie
used to accompany his mother to the legendary Studio One Records. His stepfather, Devon
Russell, was a member of the Sugar Belly Band. Lukie D has worked with a host of top
producers and has travelled all over the world performing on tour from Europe to Asia, USA to
the Caribbean.
Trilla U
Eustace Hamilton, aka Trilla U, describes himself as a singer, songwriter and entertainer who
has been in the music business professionally for 22 years. Trilla U worked in Japan and with
many top international producers and artistes such as Guru from Jazzmatazz, KRS-1, UB40
and Maxi Priest. He has released an amazing 11 successful albums in his solo career.
Singing Melody

Everton "Singing Melody" Hardweare hails from Kingston, Jamaica. He started his career as an

artiste in 1987 with the recording Tie Me for King Tubby. Overall, in his career, Singing Melody

had numerous chart hits locally as well as internationally, such as Want You Back, Let It Flow,

Groovy Kind Of Love and Say What? His 1990 release of Sayonara Tokyo almost reached

anthem-like status in Japan. In his solo career, Melody has worked with renowned producers

and has performed at major shows such as the Air Jamaica Jazz & Blues Festival, Reggae

Sumfest, Reggae Sunsplash and the New York Music Festival. And to date: 2012 the Album

"They Call Me Mr. Melody witch make an appearance into Grammy sort list of the 50 reggae

Album. www.singingmelodymusic.com

Tony Curtis

Tony Curtis was born Curtis O'Brien in St Catherine, Jamaica. He started his professional music

career in 1989 under the guidance of Clive Kennedy and has since worked with the some of the

best producers in the business. Butterfly, a duet with Jigsy King, was Tony's first hit in 1993

and he followed with a string of hits including Rolling, Sweet Lady, My Sound A Murder,

Nobody, and High Grade. Tony Curtis has released six albums and has had number one songs

on the charts in Japan, Jamaica, and Europe